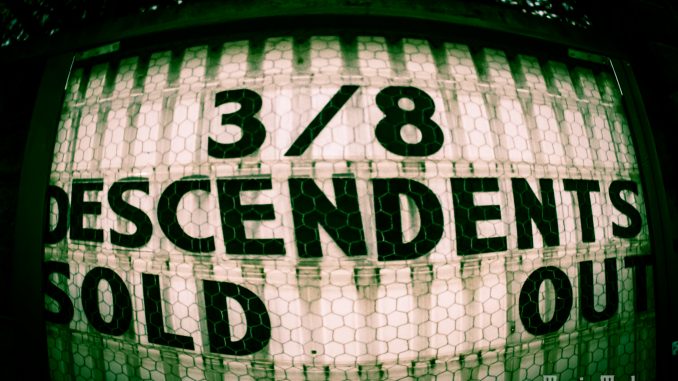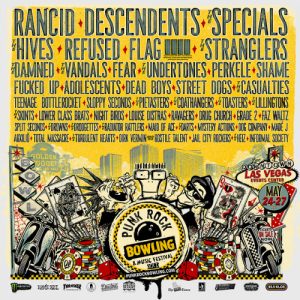 People queued up outside of Birmingham, AL's Zydeco on a Friday night for a sold out show featuring punk rock legends, Descendents. The six hundred capacity venue was packed full of fans from all walks of life being brought together by a band who's music has spanned multiple generations. Tattoos were admired; stories were swapped as anticipation set in for the show. Support acts Qualifiers and PEARS were well received by the Birmingham crowd. High-energy performances set the foundation for the show.
Fans begin to chant as Descendents took the stage smiling ear to ear. The band launched into the set starting with one of their classics- "Suburban Home." The crowd was captivated, singing along to every word, as they rocked the tiny venue. Milo Aukerman continues to prove that he and the rest of the band are true pioneers of pop punk with every performance. After thirty songs, the band still came out for two more encores to close out the night leaving every one wanting to see more. Descendents are truly a must see band for any punk rock fan.
The Descendents are Karl Alvarez (Bass), Milo Aukerman (Vocals), Bill Stevenson (Drums), and Stephen Egerton (Guitar). Be sure to check the band out on tour or at one of the upcoming festivals.
Setlist Zydeco, Birmingham, AL
1.) Suburban Home 2.) Everything Sux 3.) Hope 4.) On Paper 5.) Bear 6.) Rotting Out 7.) Victim of Me 8.) Silly Girl 9.) I Like Food 10.) Shameless 11.) Pop 12.) Van 13.) Nothin' With You 14.) I'm Not a Punk 15.) Clean Sheets 16.) Testosterone 17.) Weinerschnitzel 18.) Myage 19.) Who We Are 20.) Grow Up 21.) No Fat Burger 22.) Without Love 23.) Global 24.) Feel This 25.) Get the Time 26.) Coffee Mug 27.) When I Get Old 28.) Coolidge 29.) Thank You 30.) Descendents
Encore 1: 'Merican, I'm the One, Bikeage, Smile
Encore 2: Good Good Things, Fighting Myself, Hey Hey, Pep Talk
Check out what going on with the Descendents:
http://descendents.tumblr.com/
https://twitter.com/descendents
https://www.facebook.com/thedescendents/
https://www.instagram.com/descendents/
Photos and review by Katie Claire