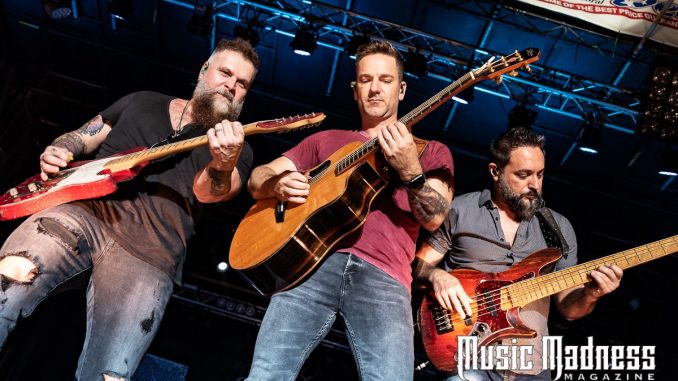 Campbell signed on with Bigger Picture Music Group and released his debut single, "Family Man" in July of 2010. His self titled album was released in April of 2011 and by October of that year had reached Number 23 and peaked at 14 on the Billboard US Country Charts, 65 on the Billboard 200 and 95 on the ARIA Charts. The album's second single, "Fish", was released to country radio in June 2011, and reached number 23 in October 2011. "When I Get It" peaked at 38 in early 2012.
"Outta My Head" was his fourth single which was released towards the end of 2012. This song was included on his second album, Never Regret that came out in May of 2013. "Keep Them Kisses Comin" was the second single to be released to the radio airwaves in December of that year and became his biggest hit that broke into the Top 10.
In late 2014, Campbell signed with Red Bow Records and release his first single with them, "Tomorrow Tonight" which hit the airwaves in May of 2015 which peaked at number 39 on the Billboard Country Airplay chart. "Outskirts of Heaven" was released in April of 2016 and peaked at number 24 on the Billboard Country Airplay chart. In April of 2018 the single "See You Try" was released which hit number 41. In June of 2018 he released a seven song EP, called See you Try, which features "Outskirts of Heaven" and "See You Try"
Being the rocker type that I am I didn't have much time to check out Craig's music prior to the show. I have to admit, this guy is one hell of an entertainer and the packed crowd loved every minute of it. He worked every inch of that stage trying to see everyone one he could.
Looking at Jason Miller, David Karns and Joe Meyer and I had a hunch these men were here to rock that stage and I was right. They absolutely killed it with awesome playing and a top notch stage presence!!
I would most definitely recommend anyone to go catch Craig and the band at a show. They have everything dialed in.
We would like to thank the City of Cape Coral Special Events for allowing us to join them once again for another great time with some really good music!!
Connect with Craig Campbell:
Instagram: craigcampbelltv
Twitter: craigcampbelltv
Facebook: CraigCampbelltv
Youtube: craigcampbelltv
Photos and Review by Brian Kreuser