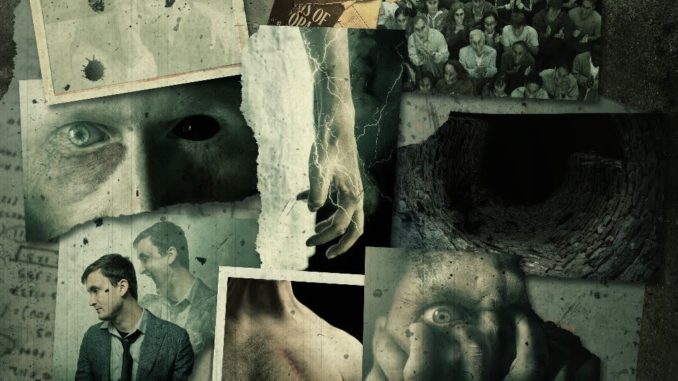 Massachusetts-bred, All That Remains has always been one of those bands, in my opinion, that has consistently flown under the radar. It takes balls to stay a true metal band for the better part of 20 years. All That Remains has that distinct honor of staying relevant and true to their sound at the same time. With their new album, Victim of a New Disease, they continue that quest with the unfortunate and deeply disheartening cloud, of founding member Oli Herbert's passing, hanging over. The shocking death of Herbert leaves Phil LaBonte the sole founding passenger left of that 20-year adventure.
With all that said, I came into All That Remains later than most fans. Of course, I listened to the band's earlier recordings, but it never spoke to me until I saw them live. That changed everything and I went back to the beginning eager to soak up what I had missed starting with Behind Silence and Solitude. I was also lucky enough to get my hands on the bands upcoming release Victim of a New Disease, out November 9th.
Lead single "Fuck Love" is tried and true All that Remains with bludgeoning riffs, andLaBonte's strong vocals providing a brutal, and nicely done, a scream-along chorus that many fans will relate too. We can sometimes forget that LaBonte is a really good singer, and he showcases his more melodic vocals on "Everything's Wrong". The machine gun attack and precision of the band are on full display on the track "Blood I Spill" along with a radio-ready chorus. This formula continues on "Wasteland", "Misery in Me", "Broken", and the fantastically brutal title-track "Victim of the New Disease".
Lurking underneath the grime and bloody mess of this record is another band entirely. All That Remains have a PhD in metal, but are damn good songwriters as well. This is shown on the bands more melodic material including "Alone in the Darkness" and "Just Tell Me Something", which may be construed as empty attempts at radio-airplay. But as a lover of music, both are just plain good songs, written by good songwriters. Even though I would not necessarily play them within a live setting as the audience wants their faces melted, not slow-jams in the circle pit.
I suspect that All That Remains will continue to soldier on with LaBonte leading the charge. As I said previously, 20 years in the game is no small accomplishment. It takes special individuals to persevere in the music business day in and day out. All That Remains are no strangers to sacrifice, sweat, and passion, albeit, with a rougher road ahead without Herbert. Cheers to keeping that fire burning.
The band's ninth full-length album includes Philip LaBonte (lead vocals), Oli Herbert (lead guitar), Mike Martin (rhythm guitar), Jason Costa (drums), and Aaron Patrick (bass, backing vocals). Victim of the New Disease will be released via Fearless Records. The album can be pre-ordered at http://www.allthatremainsonline.com/.
VICTIM OF THE NEW DISEASE
"Fuck Love"
"Everything's Wrong"
"Blood I Spill"
"Wasteland"
"Alone In The Darkness"
"Misery In Me"
"Broken"
"Just Tell Me Something" (Featuring Danny Worsnop)
"I Meant What I Said"
"Victim of the New Disease"
The band will also embark on a European tour in December with Sevendust.
Review by Brian Furman