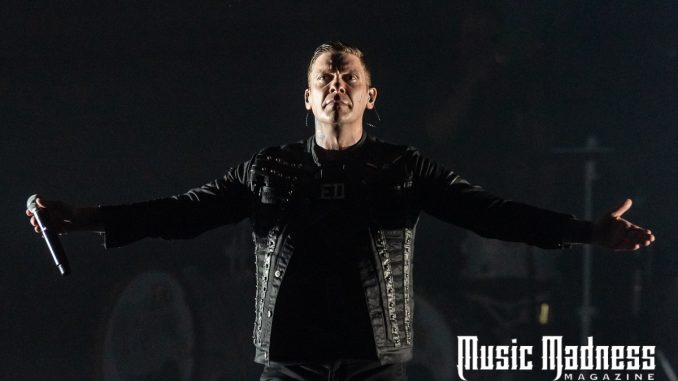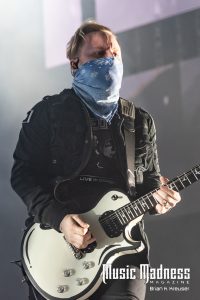 Shinedown brought their Attention Attention Tour to Southwest Florida as well as a much-needed dose of hard rock to thousands of deprived metal fans. Changes made in the rock festival circuit have played a role in that deprivation. Fans were ready as the lines were long, starting hours before the show and seemed to endlessly wrap around the building but it did not seem to distract concertgoers from having a great time. It has been four long years since Shinedown had been in the area and fans were eager to get their rock on.
Joining the festivities on this epic evening were Papa Roach and Asking Alexandria, who are accompanying Shinedown on this leg of their tour. Additionally, the band recently announced a summer leg of the Attention Attention World Tour with 21 additional dates with Badflower, Dinosaur Pile Up, and Broken Hands.
The Attention Attention record released in May of 2018 and the band's sixth studio album has found success through a devastating emotional journey. The record is not a concept album but tells a powerful story comprised of a collection of deeply personal songs.
The time had come for Shinedown to kick off their headlining tour at the Hertz Arena. A large white curtain hiding the stage was all that separated the legions of fans from the band. As the music being piped in faded into the distance and the lighting dimmed, down came that curtain as the band exploded into "Devil" as pyrotechnics and lighting consumed the stage.
The band's frontman, Brent Smith, with his powerful, soulful voice seems to hypnotize the crowd, like that of a snake charmer. The band's authentic vibe and humility endears them to fans of all ages and their live experience is an extension of that.
We ran into a couple of fans and asked them what they thought of the show. Annette S. of Naples said, "It felt great not having to drive two hours or more to see awesome entertainment and shows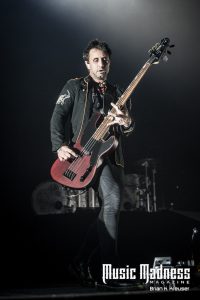 just how badly we need more of it closer to home. With the show being sold out it just shows how much Southwest Florida needs more of these shows". When asked what her favorite moment was she said, "It's hard to pick one because they all have a special meaning to me but when they did "Monsters" that was the one that really got me the most".
Sarah C. of Punta Gorda said, "The acoustic part when they played "45" was probably my favorite". She also added, "It was nice to not have to drive to Tampa. Hertz Arena was a fantastic venue. Smaller than Tampa so felt more intimate and Shinedown's interaction with the crowd."
Shinedown's stage presence is top notch. The guys are true entertainers in every form of the word. Be sure to catch this show when it comes to your city, you are guaranteed to love every minute of it!
Maybe for Southwest Florida this is the beginning they've been hoping for. Only time will tell.
Hertz Arena is the home of Florida Everblades hockey and offers a wide variety of entertainment throughout the year. They have hosted NHL, NBA, USBL, and Arena football games as well as Stars on Ice, Disney on Ice, WWE, Jeff Dunham, Boston Pops and Lord of the Dance. There have been many major concerts, including Cher, Elton John, Alan Jackson, Guns 'N Roses, Def Leppard, Sting, Keith Urban, Eric Church, Zac Brown Band, and Toby Keith just to name a few. For more information on the Hertz Arena or to see their upcoming schedule please visit www.hertzarena.com.
For more about Shinedown:
https://www.facebook.com/Shinedown/
https://www.instagram.com/shinedown/
https://www.youtube.com/channel/UCv7Bgr5Mq-dPYu-Ol4AocEA
Shinedown Setlist
Devil
Diamond Eyes (Boom-Lay Boom-Lay Boom)
Enemies
Monsters
Black Soul
I'll Follow You
Unity
Get Up
Bully
Amaryllis
Misfits
How Did You Love
Second Chance
45
Simple Man (Lynyrd Skynyrd cover)
Cut the Cord
Sound of Madness
Photos and Review by Brian Kreuser