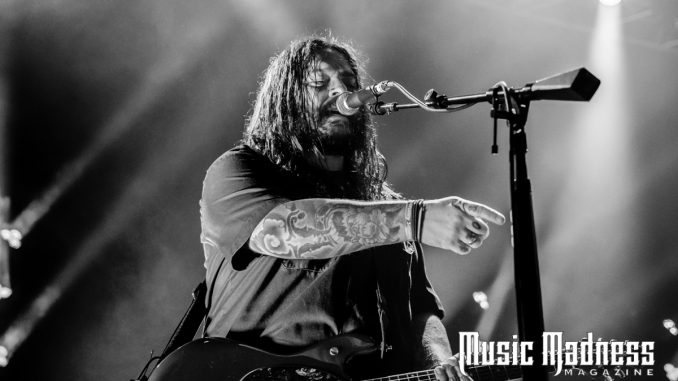 A sold out House of Blues-Orlando was treated to a high intensity show Sunday night, as Seether pulled no punches just hit song after hit song. Seether continues to promote their 2017 album release, Poison the Parish, which was the first album under frontman Shaun Morgan's label, Canine Riot Records.
Seether opened the evening with "Stoke the Fire", the first track off the new LP; however, that was not the theme of the night. The band navigated through their catalog of hits as the crowd joined in on chorus after chorus. Fan favorites such as "Fake It", "Rise Above This", and "Country Song" were just a few hits that ignited the crowd.
The band hailing from South Africa consists of members Shaun Morgan (vocals, guitar), Dale Stewart (bass), and John Humphrey (drums).
Setlist at HOB-Orlando
Stoke the Fire
Gasoline
Let You Down
Truth
Words as Weapons
Nobody Praying for Me
Save Today
Country Song
Fine Again
Broken
No Jesus Christ
Rise Above This
Betray and Degrade
Fake It
Remedy
Check out the band at:
https://www.facebook.com/seether
https://twitter.com/seetherofficial/
https://www.youtube.com/user/SeetherVEVO
https://www.instagram.com/seetherofficial/
Photos by Jennifer Reis