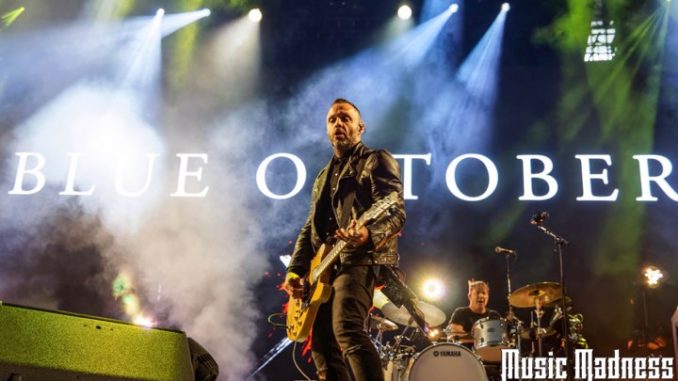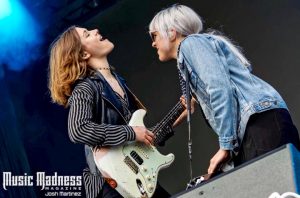 KAABOO Texas kicked off on Friday and Music Madness Magazine was on hand to take in all the sights and sounds at AT&T Stadium in Arlington, TX.
Some day 1 notes…
Larkin Poe got the day going outside with a blistering set that rocked the clouds away for some great guitar madness.
Justin Furstenfeld and Blue October kicked things off inside the stadium and collected a sea of smiles from the crowd. Being Texas natives, they were welcomed with open arms and nothing but love from their home state.
Bush commanded immediate attention as they took the stage, attacking in full force with an arsenal of killer songs. Gavin Rossdale can still rock a crowd and they loved every minute of it.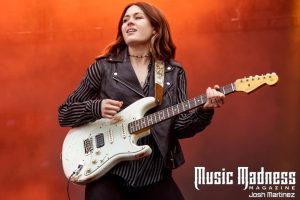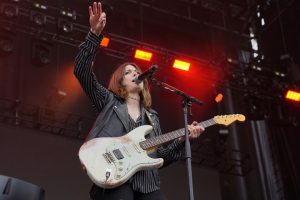 Running late as usual, Queen Lauryn Hill collected her crew and worked their grooves deep into the souls of all the rain soaked folks. Drizzle laced women shook off the dampness with dancing and delight.
A very pregnant Alanis Morrisette graciously played a great collection of her hits and proved her guitar skills are on point.
Everyone was dancing on the ceiling when Lionel Richie took the stage. Despite a slippery fall, he had the women eating out of the palm of his hand.
The Killers closed out the first day of KAABOO Texas and delivered a constant stream of energy. They brought life back to the seemingly exhausted crowd and gave them a reason to sing along into the night.
Keep checking back to Music Madness Magazine for day 2 & 3 highlights as well as photos and and full review of the event!
Photos and notes from Josh Martinez