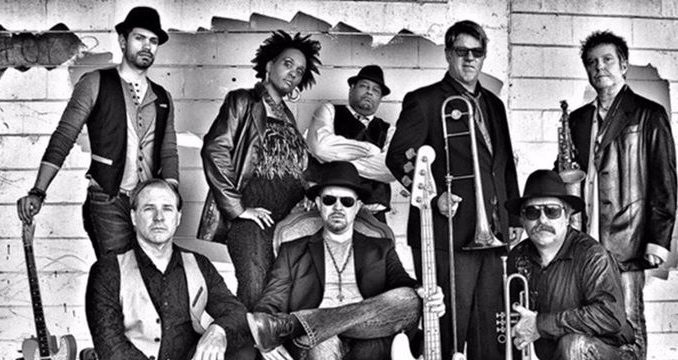 It's the Moon Over Myakka Concert Series 2019 at the South Pavilion with Reverend Barry & The Funk. 7 p.m. Bring a chair and a picnic! Cost: $20 per person ($15 for Friends members). Park entrance fee waived for concert if you arrive after 5 p.m.
For more info call 941-361-6511 or 941-373-7839. Tickets sold at Ranger Station day of event or buy them in advance and bring your ticket with you. Myakka River State Park, 13208 State Road 72, Sarasota, FL.
About
Reverend Barry & The Funk are an 8-pc funk band from Sarasota, Florida. The band was formed in 2013 by "Reverend" Barry Nicholson (bass and lead vocals), along with Chet Gass (guitar) and former drummer Paul Evers. The band started with the name Reverend Barry & The Funk featuring the Hellacious Horns, but simplified their name to Reverend Barry & The Funk in 2017.