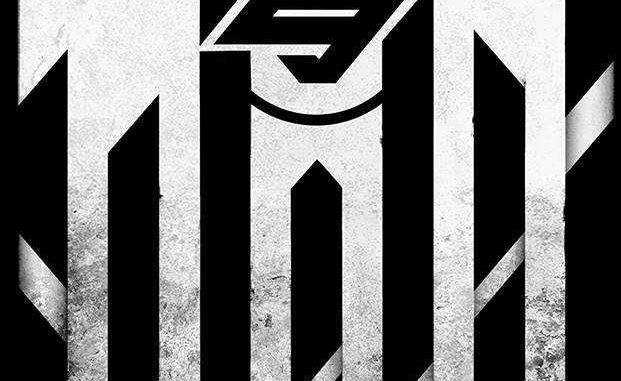 Houston, Texas rock band Hindsight is out on the Sonic Afterglow Tour that began in Trinity, Texas and concludes on June 15th in Houston, Texas.
The riff and percussion driven hard rock band Hindsight formed in Sugar Land, Texas at around the turn of the millennium with a group of young musicians desiring to make music that would both rock hard but melodically inspire the minds of an audience. Stylistically, Hindsight's music combines 90's alternative rock with modern heavy metal and metalcore.
We caught up with lead singer Brad Lambert to discuss the band and its music.
Music Madness: Brad, what's going on, man? How is the tour going?
Brad: Yeah, we're about halfway through. We're literally driving into Iowa right now to play Des Moines tonight.
Music Madness: How's life on the road treating you guys?
Brad: We're all probably under slept and eating a bunch of crappy food, but I think we're all having a good time and the shows have been going well. It's always interesting to meet new people and see parts of the country we haven't been to yet.
Music Madness: Very cool! So any specific songs that fans are gravitating towards on this tour.
Brad: Yeah I think it's funny because it's a song we've had for a while, but our song "Reasons" tends to go over really well. We also have a new song that's going to be on our upcoming EP that we've been beta testing live over the last year or so just to get a feel for it in terms of crowd reaction. It's a song called "Tech Trip", that we've been playing, that's been getting a lot of good responses. So those two and then depending on the venue and the crowd, whether it is more of a rock crowd or more of a metal crowd, we cater to both. There could be one of a few songs in the rock crowd, probably one of our ballad songs called "Low" and then when we're playing to metal crowds, our song titled "Momentum" and "Ashes" and "Unsaid" can do really well.
Depending on the venue and the crowd, we can find something that fits. We have multiple set lists that we can choose from for a given evening.
Music Madness: Right on. I think the first song I heard from you guys was "Unsaid" and it fired me up.
Brad: Yeah. That's a super fun one. We always use that one, it's the opener on our Momentum EP, but we tend to use that song as a closer live.
Music Madness: Are you guys headlining your own tour or are you touring with any other bands?
Brad: This one is completely independent. We're doing it on our own and at each venue, we work with local promoters and venues to get show lineups filled and stuff like that.
Music Madness: Tell us a little bit about the vision for the band's sound and some of the influences you guys have drawn from to create your sound.
Brad: Yeah I think all of us are definitely a product of the mid-90s kind of grunge/alternative sound, but we're also very much into modern metal, Edge Metal in general. So as much as we can say bands like Alice in Chains, Pearl Jam, Soundgarden- especially Soundgarden- we are also big fans of bands like Sevendust and Killswitch Engage and things like that. Kind of more in the modern Metalcore direction.
So in the past, we had this blend of styles that has ranged from soft ballading rock all the way to metal tunes like our song "Ashes" that we have a video for. Now I think it's really benefited us live in that it caters to a number of audiences. That expands who we can play to. More recently, I think there has been a little bit more of a clear vision on trying to bring things into a consistent, or for lack of a better word, a branded sound where there's a little more cohesiveness from song to song. That's been our goal on this upcoming album that we've been working on now for a little over two years.
We've had two 8-song EPs. This last one we've really been trying to take our time and approaching each song as its own single and then trying to have where each thing can stand alone or everything is kind of making that fit together.
Music Madness: So you're working on new music. Do you have a favorite part of that creative process?
Brad: Yeah, it's been really a hurry up and wait type thing. I'd say the favorite part is finally getting to the point where, there's so much planning, and writing demos, rewriting things, rehearsing, and tracking things, trying different things. That's all fun, a lot of work, it's just kind of nice when all the blueprints are laid out and you finally get to the tracking process. Then you start to really hear things come together. I'd say that's probably my favorite part.
Music Madness: Marketing the band and staying visible during that process can benefit you as well.
Brad: Yeah, and I think we're trying this time to take a little bit more of a proactive approach. Even as we finish a track, maybe even before the final mixes are done, we start working on the media for everything for the videos, or a game plan on a release, or things like that. I think that's something maybe in the past that we've been a little bit behind in but we're definitely trying to make that more of a priority this time.
That way when you actually release something, you can have all of this material ready to go that you can release sequentially over a year so it seems like you constantly have stuff coming out and I think today that's just the way you have to do it.
Music Madness: Let's face it, at the end of the day you signed up to be in a rock band. The last thing you were worrying about was all that bullshit that came with it.
Brad: Oh my God. I know, man. Yeah.
Music Madness: There are a few bands that I have watched over the years that just get after it on promoting themselves and staying relevant through social media and in turn have created this almost cult following and man it spreads. Fans relate to them.
Brad: Yeah. You know, there are some bands that we've met recently that do a really good job of that. It's definitely served them well. The guys in Dead Horse Trauma who are actually from Des Moines, where we're going tonight, they're on tour right now. They do a great job; they've been good guys to cross paths with touring, as well as this small group called Small Town Titans, also an amazing band. Other bands that tend to do a pretty good job are bands like Superbob and other groups like that, that are out there just trying. They're still fairly independent, in a lot of ways; they're still just pushing really hard.
Music Madness: Once you get your arms wrapped around it, it becomes a little less painful.
Brad: Yeah, and I think having some folks that you work with that are part of a team and can give a little bit of guidance where needed and a little bit of assistance, someone like Shawna for example, really helps things along. You learn fast about all the things you didn't even know you didn't know.
Music Madness: Do you guys have any band news you can share with us? Any additional tours for the summer?
Brad: Yeah, right now, we're working on possibly touring out in October. We're looking at doing a festival date in Denver, that we can't really announce yet, but we're working on possibly lining something up there and then really, when we get done with this wave of the tour we're just gonna go and be back into the studio working on getting this album done. So we can do that, and then working on a lot of materials like videos and other press and media. Now we always typically will do regional shows here and there, during that time just because we don't like sitting around not playing for too long. But we'll definitely be spending more time back in the studio working on the record until the ball hits once we get done with this tour round.
Music Madness: Right on. Earlier you mentioned two songs "Ashes" and "Unsaid", are songs like that more difficult to sing when your screaming on and off throughout the song?
Brad: You know it's the same principle that applies to singing, applies to doing those guttural vocals, whether they're kind of raspy singing or full on brutal. The same principle that applies to changing one's voice while singing applies to that kind of stuff. Believe it or not, coming through the microphone, it's not as loud coming out at volume as you might think. A lot of that is what's happening with the microphone and things like that.
There's also, for people who want to get into that kind of thing, I would tell folks you need references that everyone uses. There's actually a DVD called The Zen of Screaming by a vocal coach named Melissa Cross. Everyone in the Metal industry, if they are having issues with pain or fatigue with that kind of style, they go work with her and she has amazing pointers and tips. There's some reference stuff from Jesse Leach, of Killswitch, who early on, when they were starting out, his issues was being able to control the dynamic between screaming and singing. He would often-over fatigue and over exhaust himself and they would have issues with it and he can control it now. Now he has an amazing voice where he can kind of go back and perform that style for extended sets night after night. I think it's just a matter of learning how to control that and also just using good principles and diaphragm breathing and things like that.
I would say to the casual fan, there's a difference between doing guttural metal screaming and yelling. Yelling is what will ruin someone's voice and yelling is what will really cause you to lose your voice and be harmful. The analogy I would use is, if you're at a loud concert and you're yelling across the way to a friend or something or just yelling a lot with the song and the next day you can't talk for two or three days. So I would say that's kind of the difference, to give it to you in kind of a simplified way.
Music Madness: Right on. What would you like to tell us about the band?
Brad: Anybody can follow us at Facebook.com/hindsightrock. We also have our webpage at www.hindsightrock.com. Check out our remaining tour dates. If you have any friends, family, whoever in the area, feel free to drop them a line and tell them to come to the shows. We'd love to have them. Obviously, for anyone who wants to snag a copy of our music you can, from either the webpage at hindsightrock.com or Facebook.com/hindsightrock. We're also on Instagram, we're on Twitter, we're everywhere on that so feel free to follow us as well.
Music Madness: Awesome. Don't forget Florida, when you guys are setting up that next tour. They have a bunch of crazy rock and metal fans down here that are always ready.
Brad: Oh yeah, man. Those have been some of our favorite. We've toured down there twice now, and they're probably some of our favorite runs, especially in the Orlando area.
Music Madness: Alright man. Good luck on the rest of the tour and on the music you guys are working on. I hope to hear a lot more of you guys in the near future.
Brad: Thanks a lot, Steve.
Hindsight is:
Brad Lambert – (Guitars, Vocals), Andrew Jastram – (Guitars), Lincoln LaCour – (Drums), Jesse James – (Bass)
Hindsight Videos:
ASHES – https://www.youtube.com/watch?v=blmZCajMo90
IN THE DARK – https://www.youtube.com/watch?v=KSW1hhqXBDI
REASONS – https://www.youtube.com/watch?v=q8CTAwm8VbM
LOW – https://www.youtube.com/watch?v=m6-KgX0DTCs&t=194s
For More Information, Please Visit:
www.facebook.com/Hindsightrock
Interview by Steve Carlos