Camp Anarchy Approaches!
Ohio's newest music festival, Camp Anarchy, starts on May 31st. Billed as "the only punk rock camp out in the country", this is an event not to be missed! If you like punk rock, camping, and craft beer this is the festival for you. This three-day punk rock festival features many great bands along with daily headliners The Offspring, Rancid, and NOFX.
The festival kicks off on a Friday and features punk rock icons Fear and X along with skate punk icons, The Offspring. Saturday finds punk pioneers The Damned playing along with Suicidal Tendencies and Pennywise. Saturday evening ends with ska punk kings, Rancid. The festival ends Sunday with a bang. TSOL, Less Than Jake, and Bad Religion will be warming up the crowd for festival headliners NOFX. Because there are many more bands joining these notable acts, please check out the Camp Anarchy website (here) for a complete listing.
Camp Anarchy is not just a music festival…
This festival features much more than music! There are multiple levels of camping and VIP packages offering things from pre-set up tents with air mattresses, sleeping bags, and pillows to meet and greets with certain bands, exclusive viewing areas, and exclusive lounge areas.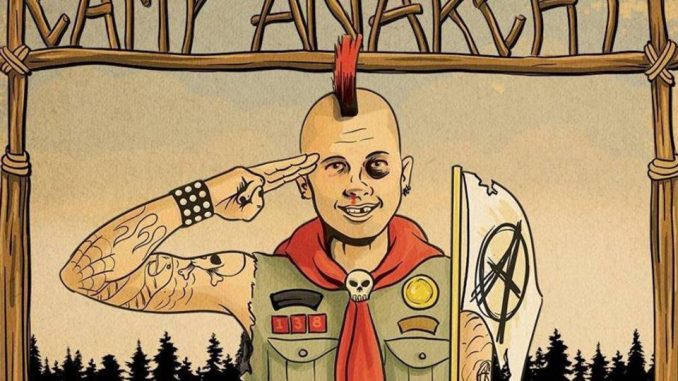 More importantly for some who are 21+, there will be beer tasting from over 150 breweries across the country. For the competitive folks, there will be a dodge ball arena which will feature matches of fans against bands! Other activities for those looking to show off their skills include oversized games such as beer pong, Jenga, and cornhole as well as a large number of carnival games.
There will be various vendors selling all the things you never knew you needed so be prepared to go home with more than you came with!
A festival of this size devoted to one genre of music with such diverse activities and camping just doesn't happen. Therefore, don't regret missing this array of punk rock legends along with a weekend of fun, games, and craft beer. Because this is such a special event, do yourself a favor and spend May 31-June 2 at Camp Anarchy in Thornville, Ohio if you know what's good for you!
Learn more HERE as Camp Anarchy approaches!