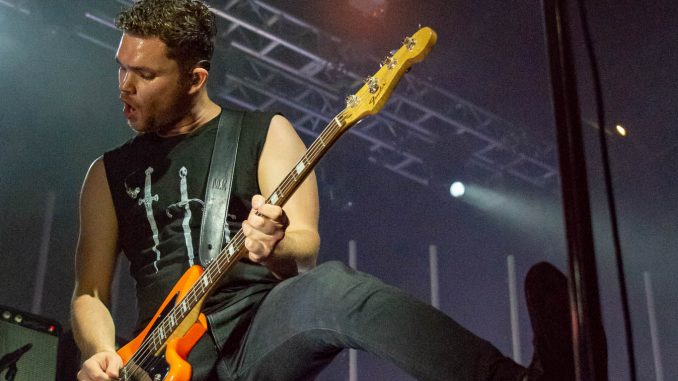 On Tuesday night 98 Rock and Jannus Live presented the pride of Brighton, England, Royal Blood. The duo, singer-bassist Mike Kerr and drummer Ben Thatcher did not disappoint fans with a riveting 15-song set that included back-up singers to go with their bluesy hard rock sound. Joining Royal Blood on tour is the eccentric Turbowolf.
The bands self-titled debut album was released in August 2014 and was the fastest-selling British rock debut album in three years in the UK and their second album, "How Did We Get So Dark?" followed in June 2017.
The band wraps up their 11 city US tour with upcoming shows in Charlotte, NC and Richmond, VA.
Follow Royal Blood on:
http://royalbloodband.com/site
https://www.facebook.com/RoyalBloodUK
https://twitter.com/royalblooduk
https://www.instagram.com/royalblooduk/
https://www.youtube.com/royalblooduk
https://open.spotify.com/artist/2S5hlvw4CMtMGswFtfdK15
Photos by Steve Carlos