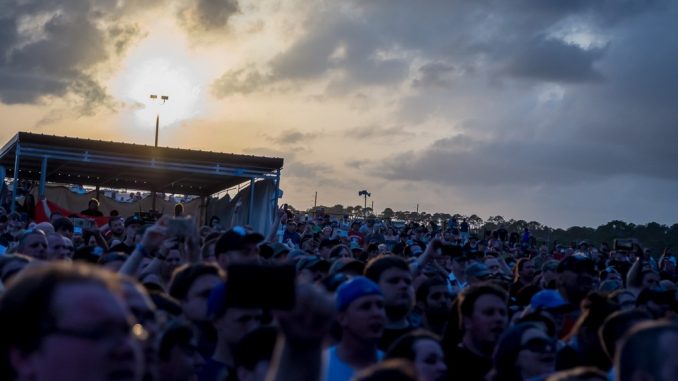 101.1 WJRR's Earthday Birthday 25 music festival, took place on Saturday, April 21 at the Central Florida Fairgrounds. The weather held as fans flooded the fairgrounds for a day of rock 'n' roll and activities that included Bush, Shinedown, Three Days Grace, Seether, All That Remains, Nonpoint, Starset, Fozzy, 10 Years, Powerman 5000, Red, Dead Girls Academy and Nirvanna.
The festival featured 3 stages of music including the JRR Unplugged Acoustic Stage and Chill Zone which created a great escape from the heat and provided an intimate setting to view different band performances, VIP viewing areas, The Mel's Bad Girls Club Art Walk and Charity Row featuring local artists, helicopter rides, BMX stunt shows, live wrestling matches and ice cold beverages to wash it all down.
The Fairgrounds is a great venue for multi-stage festivals as the stages are easily and quickly accessible to maximize your show experience without missing any of your favorite bands set.
The bands moved quickly through their shortened festival sets that seemed more like a greatest hits CD to the delight of fans and made for a great day of music.
Another successful EDBD in the books and we look forward to 2019.